Category Archives:
Blog
To all Aspiring Entrepreneurs – this video will teach you how to effectively establish a career working from home as a Entrepreneur, and share some tools and tips for successfully build an online business, from anywhere at anytime!
Be Inspired and Live Life to your Fullest!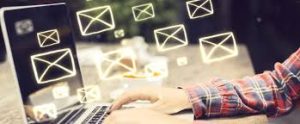 Massive email marketing campaigns are a great way to get more eyes on your newsletter or website since you can reach thousands of people at once. However, your campaign won't be successful if nobody opens your message. According to Madison Logic, over 122 billion emails are sent an hour, so knowing how to stand out from the crowd is important.
Your email's headline is arguably the most important part of the message since it's the part readers will see first and make a split-second decision whether opening the message is worth their time. Headlines that aren't interesting will quickly be marked as read or deleted. In fact, copywriter coach Chris Marlow claims that studies have proven that headlines are responsible for 50-75% of an ad's success.