Category Archives:
Business Education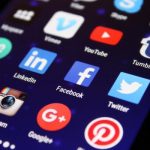 Marketers have to constantly stay up on social media trends. As cumbersome and time-consuming as it may be sometimes, social media is an aspect of business that has to be paid attention to if a company wants to be successful.
The landscape of social media is constantly changing. New platforms pop up almost every day and the algorithms of existing platforms usually change just as you have gotten the hang of the first platform.
To all Aspiring Entrepreneurs – this video will teach you how to effectively establish a career working from home as a Entrepreneur, and share some tools and tips for successfully build an online business, from anywhere at anytime!
Be Inspired and Live Life to your Fullest!